•Classes    •Competition    •Concerts
A 6-Day Education Program
Master Classes, Lectures, Workshops, Private Lessons and Guitar Orchestra
Students from Middle School thru College & Grad School
Adult Aficionados - No Age Limit
Competition
Virtual for All Divisions
Concerts
2 Nights — Open To the Public — Ticketed Event
World-Renowned Guest Artists
The Festival Guitar Orchestra
Viols of the Creek
It's about the students!
Following one of our Festivals, a participant wrote the following:
"…I didn't really know what to expect going into it. What I found was a beautiful whirlwind - all guitar, all day, every day, all week - and I miss it already. (Life should have this much music in it all the time...) The week was filled with so many exciting things: performances by world-class guitarists, private lessons (same), master classes, workshops (both theory and composition - we were individually guided through writing our own etude), guitar orchestra, lectures – you more than get the idea. 😂 I'm so grateful to have had the opportunity to meet, hang out and make music with this wonderful group of people. So much talent all around, but also warmth, encouragement and generosity. I'm amazed by how much I learned, and I've come away inspired and eager to work on all these new ideas…"
Join us in  2023!
Classes
Among the festival offerings are classes, workshops, master classes and private lessons by guest artists and core faculty. The topics change yearly but always include theory and technique.
Some of this year's classes focus on the guitar's role in early music focusing on the Renaissance and Baroque periods but not limited to them. There will be an early instrument showcase with lutes, theorbo, baroque guitar, romantic guitar, viola da gamba and more.
The Festival Orchestra meets daily to rehearse a program they perform in the Saturday night concert. Joining the orchestra this year is a viola de gamba ensemble from Humble ISD called Viols of the Creek. These students are from Woodcreek Middle School and Summer Creek High School. 
It's not all academic. Camaraderie is important. Friday we have a popular guitar exhibitors showcase with a complimentary lunch. Thursday there is Open Mic Night with a complimentary lasagna dinner. Students are free to play some of their favorite music alone or with a friend.  Participants build relationships during the week, and many come back each year to renew old friendships.
See the Festival Schedule
Competition
There are 3 levels of competition:
        •Artist Division
        •High School Division
        •Middle School Division
 
Musicale – for those who do not wish to compete.
Students can play for one or more teachers and receive feedback on their skill and musicality in a non-judgmental environment. Open to all in-person festival participants.
 See the Competition Rules
Consider competing this year!
Concerts
Our 2023 concerts will be live in the Sanctuary of St. Philip Presbyterian Church, 4807 San Felipe The acoustics are superb for all classical guitar performances – solo or ensemble. Some performances might include other instruments, but we always feature the guitar.
---
2023 Artists & Guest Faculty
Richard Savino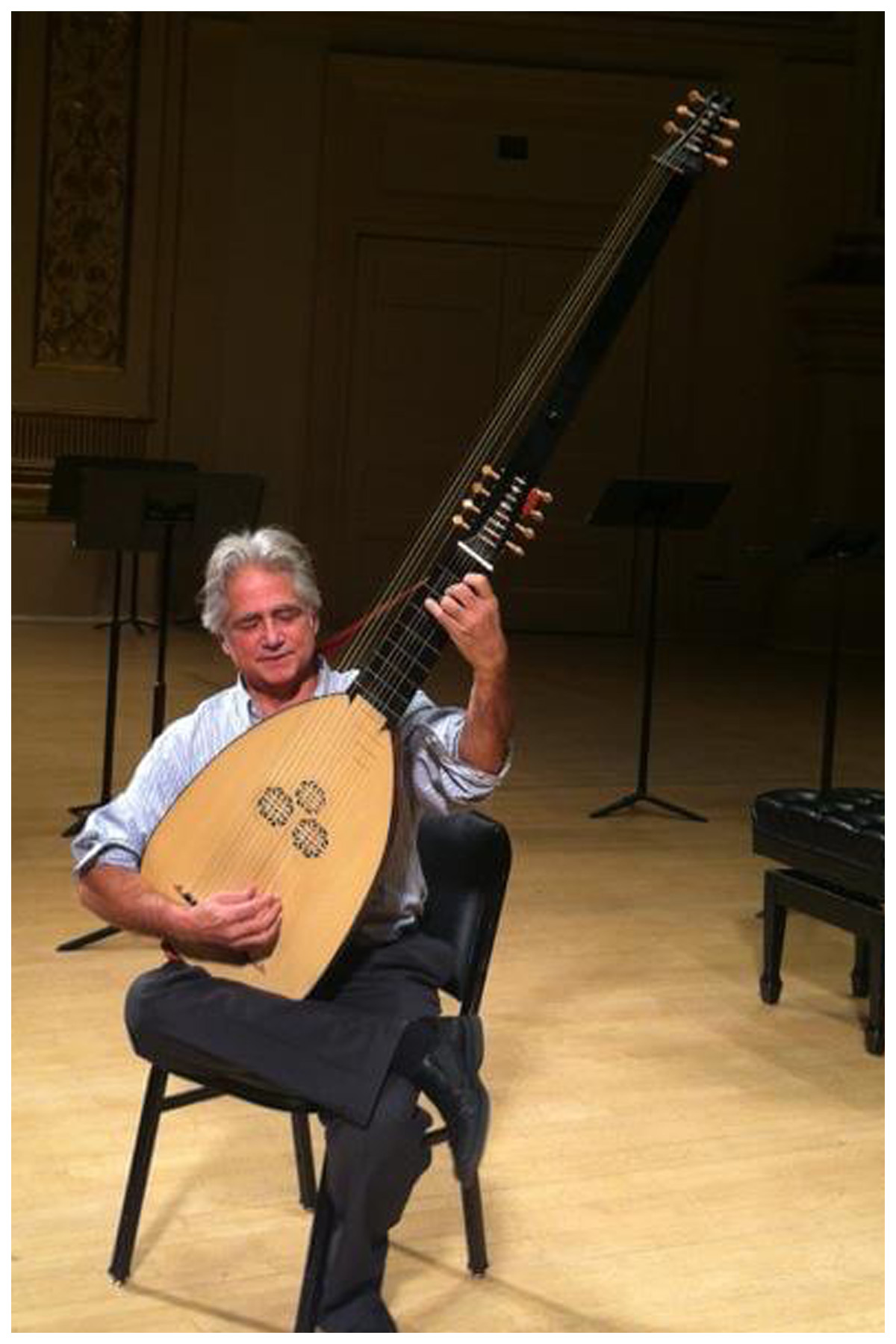 Grammy-nominated guitarist, lutenist and director, Richard Savino's performances and recordings have been praised by critics throughout the world. His extensive discography of over 30 commercial recordings of music ranges from the early 17th Century through virtuoso music of Paganini and Mertz. Included is the only recording on a period instrument of Mauro Giuliani's Op. 30 Concerto for Guitar and Orchestra with the original orchestration and no cuts.

Savino is the recipient of a Diapason d'Or from Compact (the French Grammy) and a 10 du Rèpertoire. The latter has also placed his Boccherini recordings in their "Great Discoveries" category.

Performing regularly with Ars Lyrica Houston, Savino was guest director of Goya's World: Reflexión y Revolución, a multi-media program tracing Goya's life with projections of his paintings accompanied by the Spanish music of his time. He was also a principal instrumentalist on the Ars Lyrica 2011 Grammy nominated CD of Hasse's Anthony and Cleopatra.

Savino has toured and recorded with some of the world's most important performers including Joyce Di Donato, Monica Huggett, Stephanie Chase, Chanticleer, and Paul Hillier. As a continuo player, he has performed as principal with groups such as the Houston Grand Opera, San Francisco Symphony, Los Angeles Opera, West Edge Opera, Santa Fe Opera, San Diego Opera, Opera Colorado, Dallas Opera and Glimmerglass Opera. He was also guest director of the Aston Magna Music Festival, Santa Fe Chamber Music Festival, Ensemble Rebel and Milano Classical Chamber Orchestra.

Presently he directs the ensemble El Mundo, a chamber group of some of the finest period instrumentalists dedicated to the performance of Sixteenth through Nineteenth Century Latin American, Spanish and Italian chamber music. Dr. Savino is Professor of Music at the San Francisco Conservatory of Music and Full Professor at Sacramento State University.
richardsavino.net
David Chapman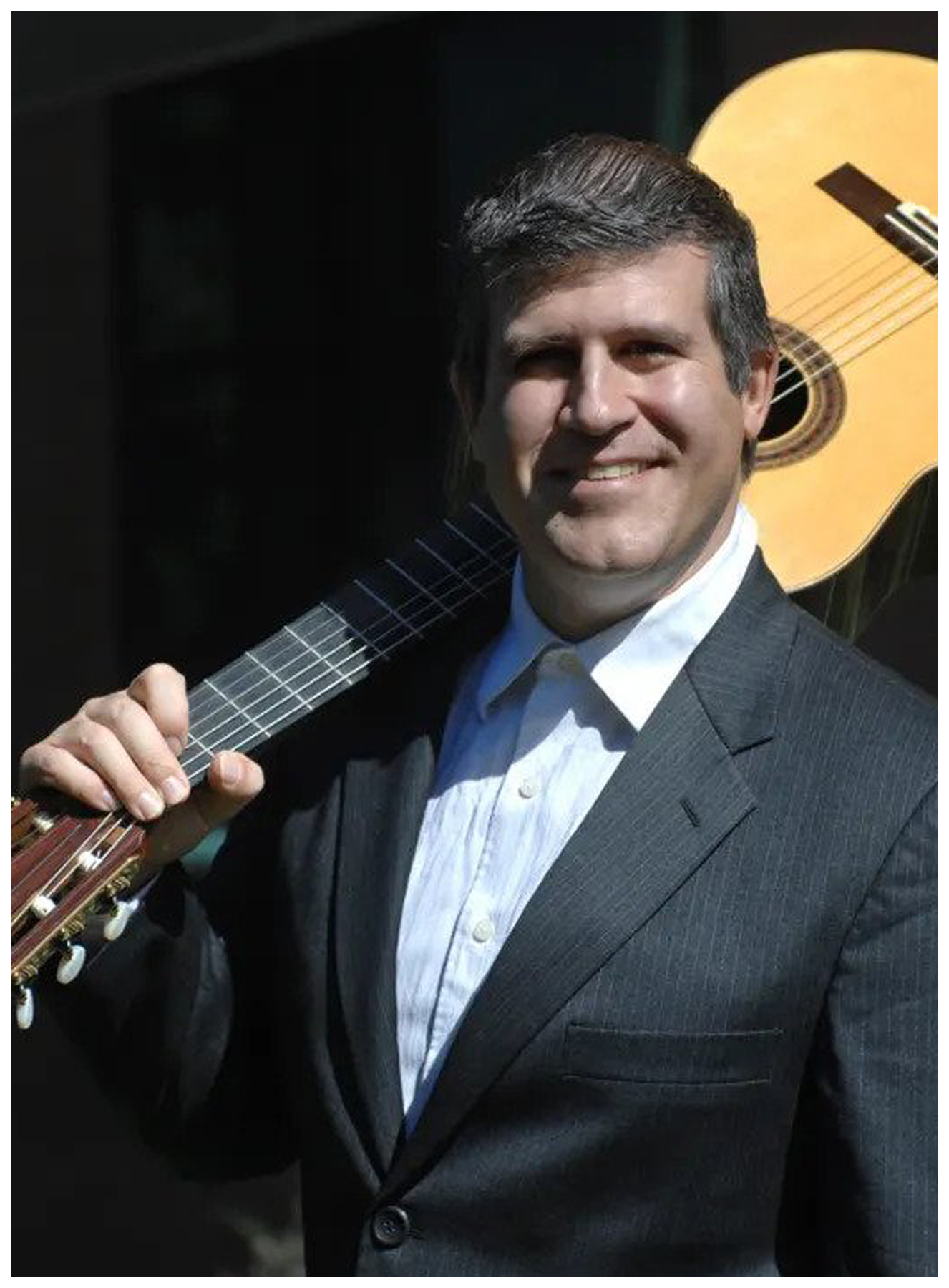 Ecuadorian by birth and a Fulbright scholar, Dr. David Chapman is in worldwide demand for lectures, demonstrations and concerts on the Classical and Flamenco Guitars and Lute. His career has taken him to stages in Russia, China, Japan, Thailand, So. Korea, France, England, Germany, Italy, Ecuador, Argentina and Mexico as well as extensively throughout the US.

Chapman has been featured as a soloist with orchestras such as: the Orquesta de Cámara de Córdoba (Argentina), the Orquesta Sinfónica de Guayaquil (Ecuador), The Sacramento Symphony, The Austin Chamber Orchestra, The San Francisco Conservatory Orchestra and The Sacramento Chamber Music Society.

He published the guitar method, "Xitarra Sapientia" and is soon to release "Smart Practicing," a guide to instrumentalists who seek to establish a healthy and successful practice routine.

In 2017 Dr. Chapman was appointed Chair of the Music Department and Director of Lute and Guitar Studies at California State University Stanislaus.  There he is also the Artistic Director of ¡Guitarraganza! Guitar Festival.

Before coming to CSU Stansilaus, he was Director of Guitar Studies at Modesto Junior College for 19 years. Students from this studio have continued their studies at the San Francisco Conservatory; the University of Southern California (USC); McNally Smith College of Music, Saint Paul; Roosevelt University, Chicago; CSU Stanislaus; CSU Fresno, CSU Sacramento and Humboldt State University.

Dr. Chapman studied at the Musikhohschüle Köln (Germany) as a Fulbright Scholar, the Academia Chigiana (Siena, Italy), the Conservatorio Antonio Neumane (Guayaquil, Ecuador), the San Francisco Conservatory of Music, the University of Texas at Austin as well as the California State Universities in Fresno and Sacramento. www.davidchapmanguitar.com
Ibison Guitar Duo - Chad Ibison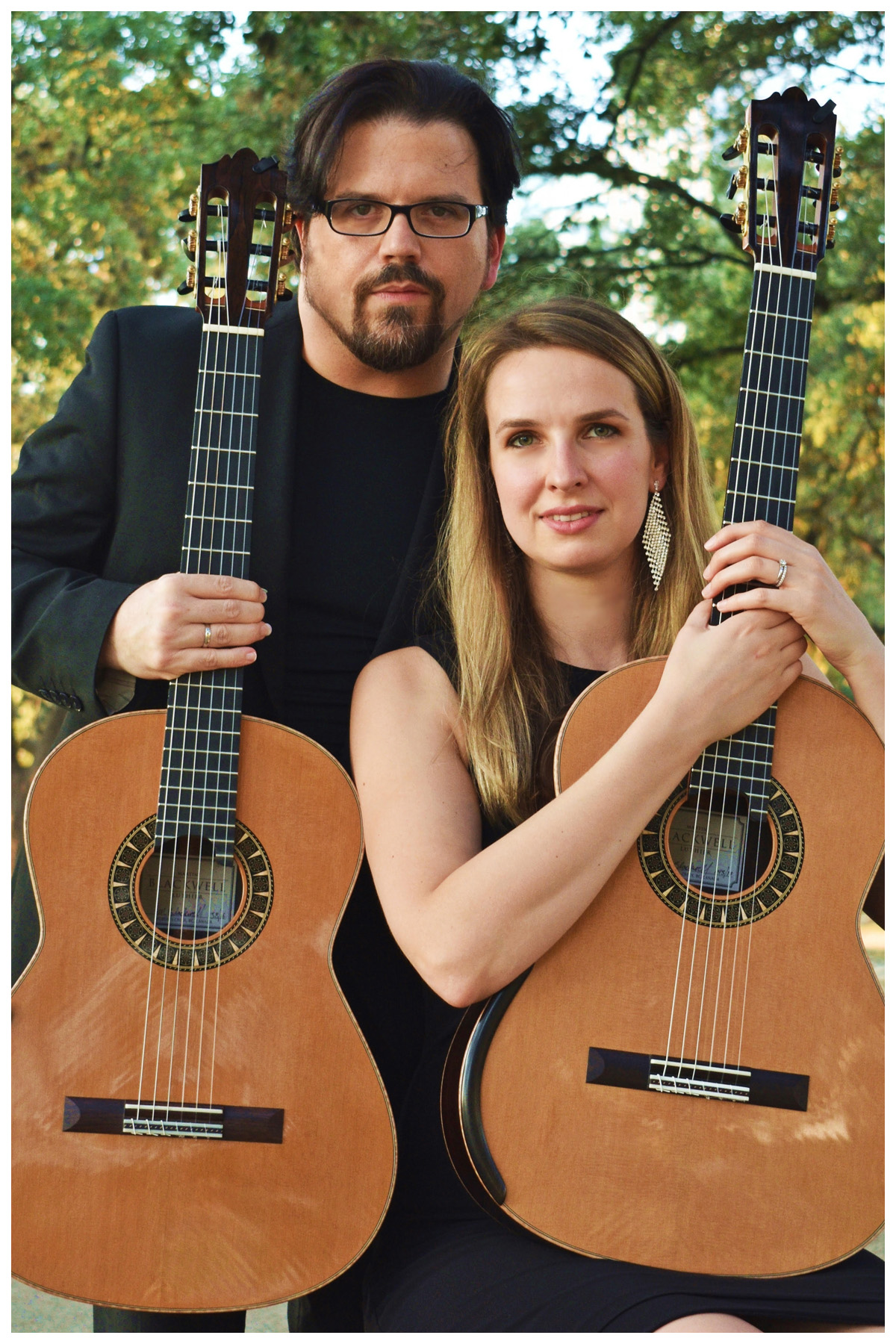 American guitarist Chad Ibison has captivated audiences across North America and abroad through his imaginative musical interpretations and charismatic stage presence. He participates regularly at many guitar festivals as a performer, teacher, and judge.

As a member of the Ibison Guitar Duo, he and Janet Grohovac perform throughout the US and abroad. Recent concerts include the Festival Internacional de Guitarra de Taxco, Mexico, St. Barnabas' concert series in Canada, Ticino Musica's concerts in Lugano, Switzerland, Greater-Houston Guitar Guild concert series, Austin Classical Guitar's Cactus Café series, and Austin's radio stations KMFA and KVRX. The duo also collaborated as clinicians for Carnegie Hall's Lullaby Project in partnership with Austin Classical Guitar.

Ibison and Grohovac are also members of the Austin Guitar Quartet. In 2019, the quartet performed and recorded Nico Muhly's "How Little You Are" with the Texas Guitar Quartet, and Grammy winners, Los Angeles Guitar Quartet and, Conspirare. The 2020 album, "The Singing Guitar" on the Delos label, was nominated for a Grammy in 2022.

As a dedicated educator, Dr. Ibison formed CMI Music Lessons in Houston, teaching on average sixty students per week for over fifteen years. In addition, he taught at The University of Texas at Austin, Assistant Professor at Texas Lutheran University, Columbus Conservatory,and in masterclasses across the US and abroad. Currently, Ibison is Professor of Classical Guitar at Austin Community College and teaches at his studio in Hyde Park.

Ibison graduated from the University of Texas at Austin with master and doctoral degrees in guitar performance while serving as Adam Holzman's teaching assistant. He completed his bachelor's degree with honors at the Schwob School of Music, Columbus State University with Dr. Andrew Zohn.
chadibison@gmail.com
Ibison Guitar Duo - Janet Grohovac
Dr. Janet Grohovac is a Canadian classical guitarist teaching and performing in Austin for over a decade.
She completed her Doctor of Musical Arts and Master of Music degrees at the University of Texas at Austin and her Bachelor of Music at the University of Victoria British Columbia.

As a dynamic concert artist, recent performances include appearances at the Festival Internacional de Guitarra de Taxco, Mexico with the Ibison Guitar Duo, and solo concerts for Austin Classical Guitar Society's Salon and Cactus series, the Central Valley's Guitarraganza festival in California, and Victoria Conservatory of Music's Summer Guitar Academy in Canada.

Grohovac has accumulated many top prizes in competitions including First Place as a soloist in the Southern Guitar Competition and Northwest Guitar Competition and was a finalist in the international guitar competitions at Montreal, Lone Star Guitar Festival, Tennessee, and Dallas. In addition to performing, Dr. Grohovac is a sought-after professor and directs the guitar programs at Huston-Tillotson University and Concordia University. She has served as a clinician for Carnegie Hall's Musical Connections Program, the Lullaby Project, in partnership with Austin Classical Guitar.
grohovacguitar@gmail.com
Matthew Dirst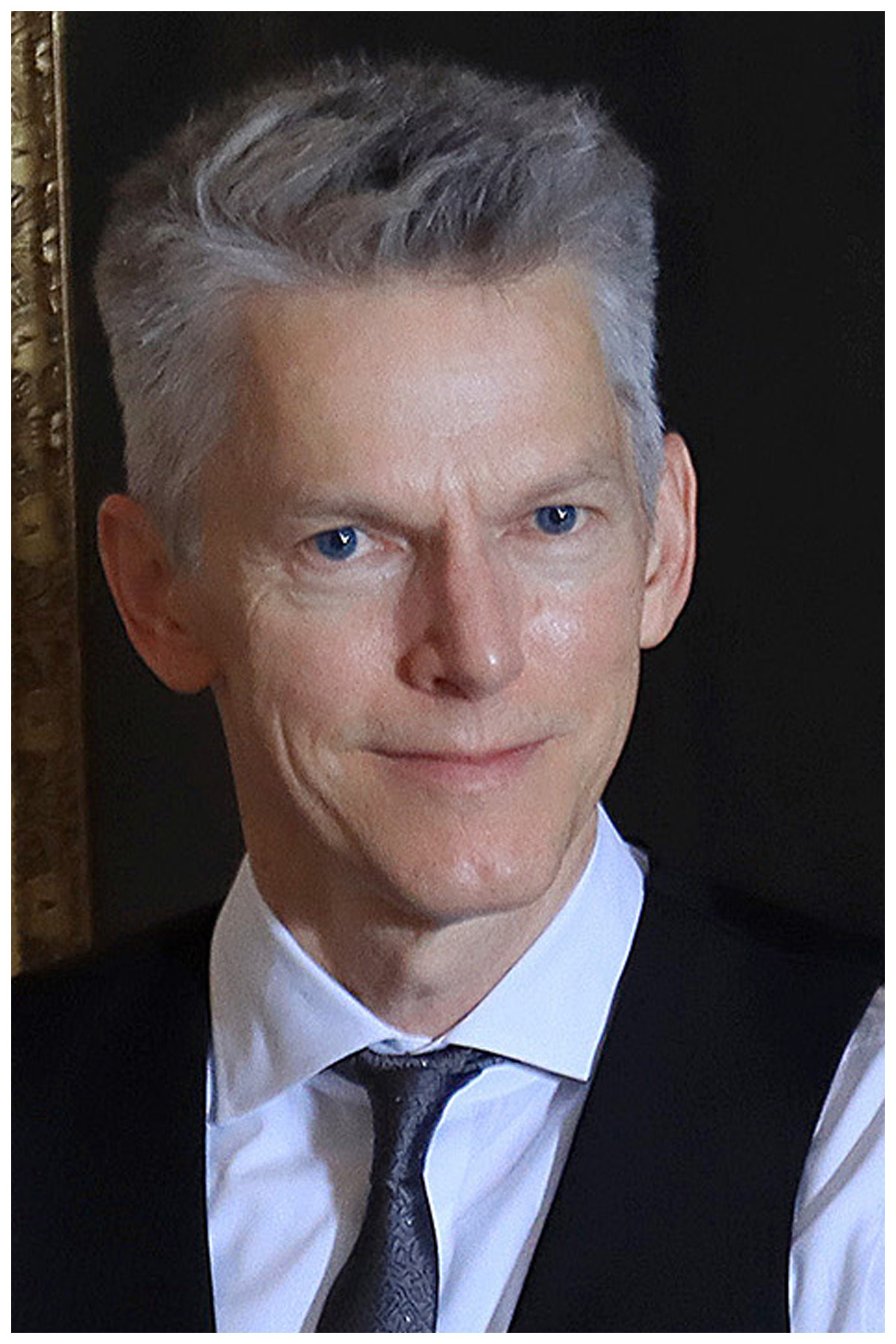 Ars Lyrica Founder & Artistic Director Matthew Dirst is the first American musician to win major international prizes in both organ and harpsichord, including the American Guild of Organists National Young Artist Competition (1990) and the Warsaw International Harpsichord Competition (1993). Widely admired for his stylish playing and conducting, the Dallas Morning News recently praised his "clear and evocative conducting" of Handel's Alexander's Feast, which "yielded a performance as irresistibly lively as it was stylish."

Dirst founded Ars Lyrica Houston in 1998 to interpret music from the Baroque era, the "golden age" of the Seventeenth and Eighteenth Centuries, as performed on period instruments with careful attention to historical style and context. This Grammy-nominated ensemble provides audiences with world-class performances of a wide range of dramatic, sacred, and chamber works.

Dirst's recordings with Ars Lyrica have earned a Grammy nomination and widespread critical acclaim. His degrees include a PhD in musicology from Stanford University and the prix de virtuosité in both organ and harpsichord from the Conservatoire National de Reuil-Malmaison, France, where he spent two years as a Fulbright scholar.

Equally active as a scholar and as an organist, Dirst is Professor of Music at the Moores School of Music, University of Houston, and organist at St Philip Presbyterian Church in Houston. His book Engaging Bach: The Keyboard Legacy from Marpurg to Mendelssohn was published by Cambridge University Press in 2012. He is also the editor of Bach and the Organ, which appeared in the Bach Perspectives series from the University of Illinois Press in early 2016. For more information, visit www.matthewdirst.com.
Cecilia Duarte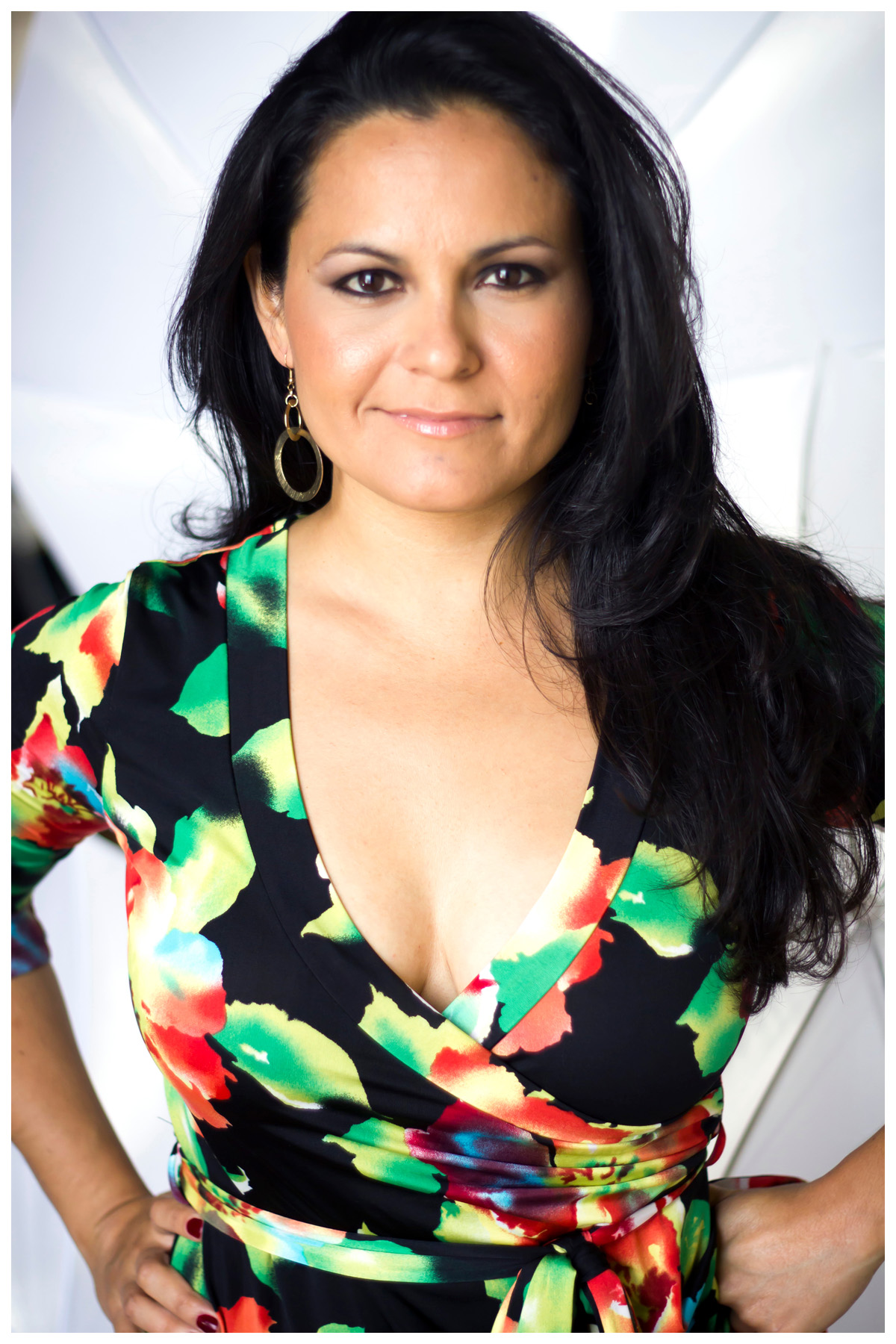 A soloist in the Grammy-winning album Duruflé: The Complete Choral Works, Cecilia Duarte has been praised by The New York Times as "A creamy voiced mezzo-soprano."

Born in Chihuahua, Mexico, Duarte is a versatile singer performing internationally in a variety of music styles, especially early and contemporary music.

Her experience in early music includes frequent performances with Ars Lyrica Houston including Crossing Borders in Houston and New York in 2021 and for San Diego Early Music and Early Music Arizona in Tucson 2023. Another memorable Ars Lyrica performance was Goya's World: Reflexión y Revolución, She also has performed with Mercury Houston, and The Bach Society Houston, as well as the Fesitvalensemble in Stuttgart, Germany, the Festival de Música Barroca de San Miguel de Allende, México, and most recently, the Boston Early Music Festival and the Bach Collegium San Diego with whom she debuted singing Handel's Messiah in a complete adaptation to Spanish. She is a vocalist in the Kaleidoscope Vocal Ensemble, performing early and contemporary music.

Duarte has been highly praised for creating the role of Renata in the Mariachi Opera, Cruzar la Cara de la Luna, and has toured with it at Houston Grand Opera, Châtelet Theatre in Paris, France; Chicago Lyric Opera, San Diego Opera, Arizona Opera, Fort Worth Opera, and New York City Opera. Other roles include: Jessie Lydell in A Coffin in Egypt (HGO and the Wallis Annenberg Center in L.A.); Gracie in A Way Home (HGO and Opera Southwest); Harriet/First Responder in After the Storm (HGO); Alicia in Some Light Emerges (HGO); and Alma in the new opera web series Star Cross'd, with Houston Grand Opera. Operatic roles include Zerlina in Don Giovanni, Loma Williams in Cold Sassy Tree, Isabella in Rapaccini's Daughter, Sarelda in The Inspector and Tituba in The Crucible. Duarte is a featured artist in the newest CD of songs by Daniel Catán, Encantamiento.
Ceciliaduartemezzosoprano.com
Pedro Funes-Whittington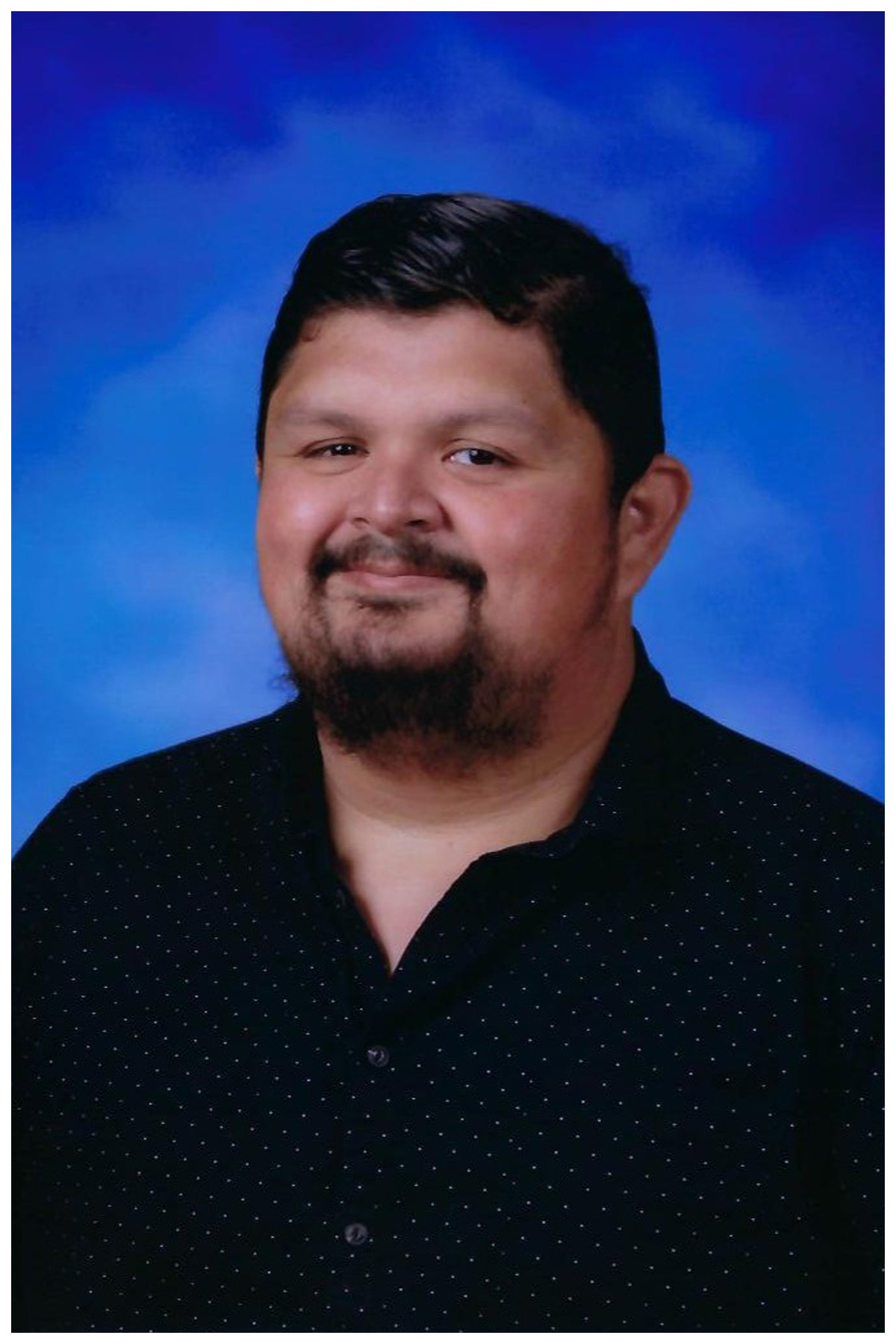 Pedro Funes has performed across Texas with Austin Baroque Orchestra (for whom he serves as Principal Double Bass), Ars Lyrica, La Folia Austin Baroque, Austin Troubadours and Texas Early Music Project.
He is the Assistant Orchestra Director at Woodcreek Middle School in Humble ISD and Director of Viols of the Creek (Woodcreek Middle School/Summer Creek High School Viol Ensemble). Viols of the Creek performed at the 2023 Boston early Music Festival and will perform with the Houston Classical Guitar Festival Orchestra on June 17th.
Funes co-founded the viol consort Les Touches in 2011. That ensemble was one of the ten finalists in the York (UK) Young Artist International Competition in 2015.
Currently he is President of Viols of Houston, the Director of the Young Players Weekend for Viola da Gamba Society of America, Secretary of Houston Early Music and a member of the Inclusion, Diversity, Equity, and Access (IDEA) Taskforce for Early Music America.
He has been the Teaching Assistant for the Beginner Viols at the Viola da Gamba Society of America Conclave and has been part of the faculty for the Summer Texas Toot.
Funes earned his Master of Arts Degree in Early Music Performance at Jacobs School of Music at Indiana University where he studied viola da gamba and vielle with Wendy Gillespie and performed on baroque bass in the IU Baroque Orchestra under Stanley Ritchie. He received a Bachelor of Arts Degree in Double Bass Performance University of Houston Moores School of Music under Dennis Whittaker.
houstonviols.com
Kelli Estes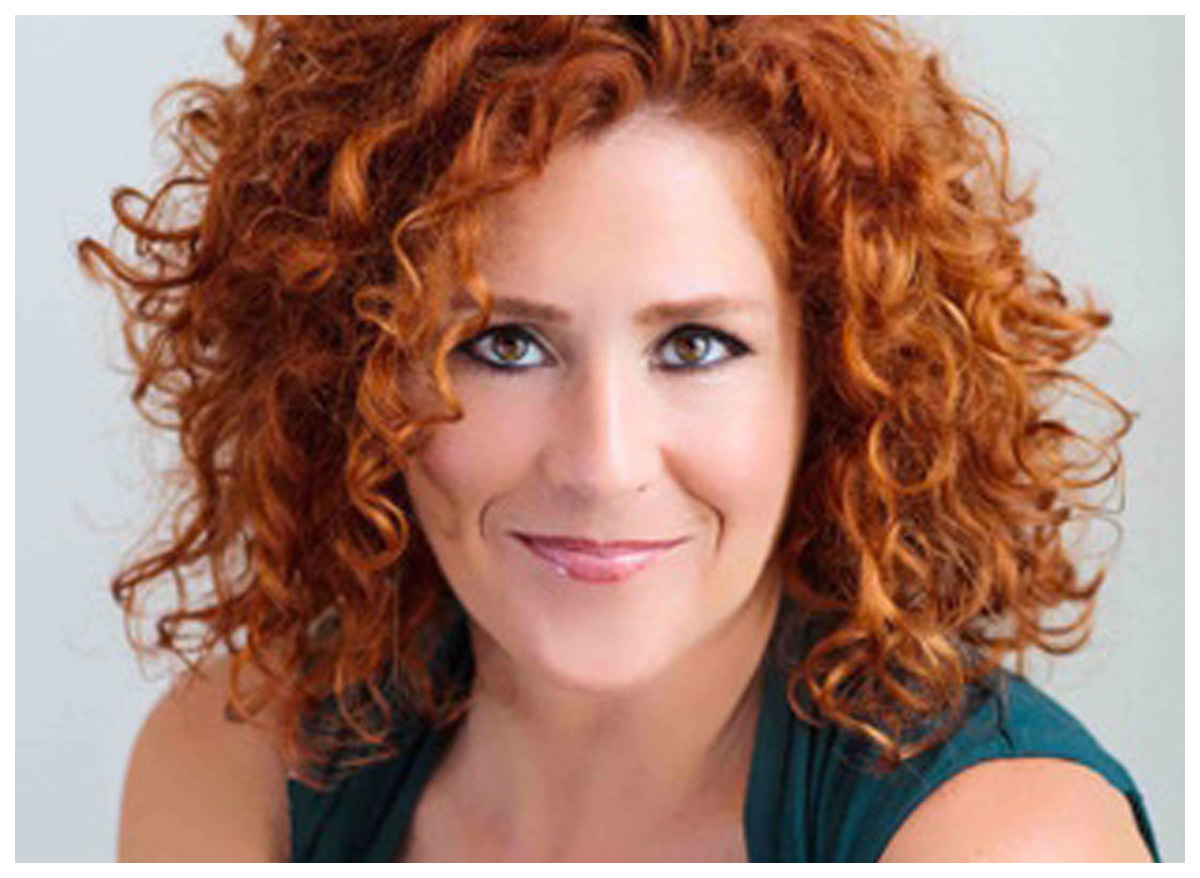 Kelli Estes is noted for singing opera, operetta, musical theater and jazz cabaret all over the world plus teaching and directing. She is an original cast member of Philadelphia's Center City Opera Theater, Opera Company of Brooklyn, Opera in the Heights, Allentown Concert Opera, Lone Star Lyric (Houston) and has frequently performed with the New York Gilbert and Sullivan Players, Houston's Main Street Theater and Shreveport Opera.

A 12-year stint in New York helped Estes expand her lyric skills to include writing and directing. She is Co-Founder and Artistic Director of Houston's Lone Star Lyric, featuring more than 400 of Houston's finest singers producing 35 operas, operettas and musicals mining the gems of the chamber-sized lyric theater repertoire.

Not satisfied with just a summer festival, she created and produces LSL's wildly popular, Lyric Cabaret, a year-round jazz cabaret series featuring music from the Great American Songbook. The art of cabaret is so popular that in 2020, Estes launched a 6-week cabaret and performance workshop for all ages called, Lyric Lab.

She teaches Music Appreciation at Wharton County Junior College and Lone Star College Kingwood, regularly tours with Eric Genuis "Concerts for Hope," gives private voice lessons, is a, a frequent clinician for master classes, workshops and guest judge for universities across the country as well as the Greater Houston NATS competition, Theatre Under The Stars (TUTS) Tommy Tune Awards, Houston Grand Opera's High School Voice Studio and the 60th Annual National Opera Association Convention.

Estes holds a Bachelor of Arts from California State University Fresno and Master of Music from University of Houston's Moores School of Music.
Lonestarlyric.org



Viols of the Creek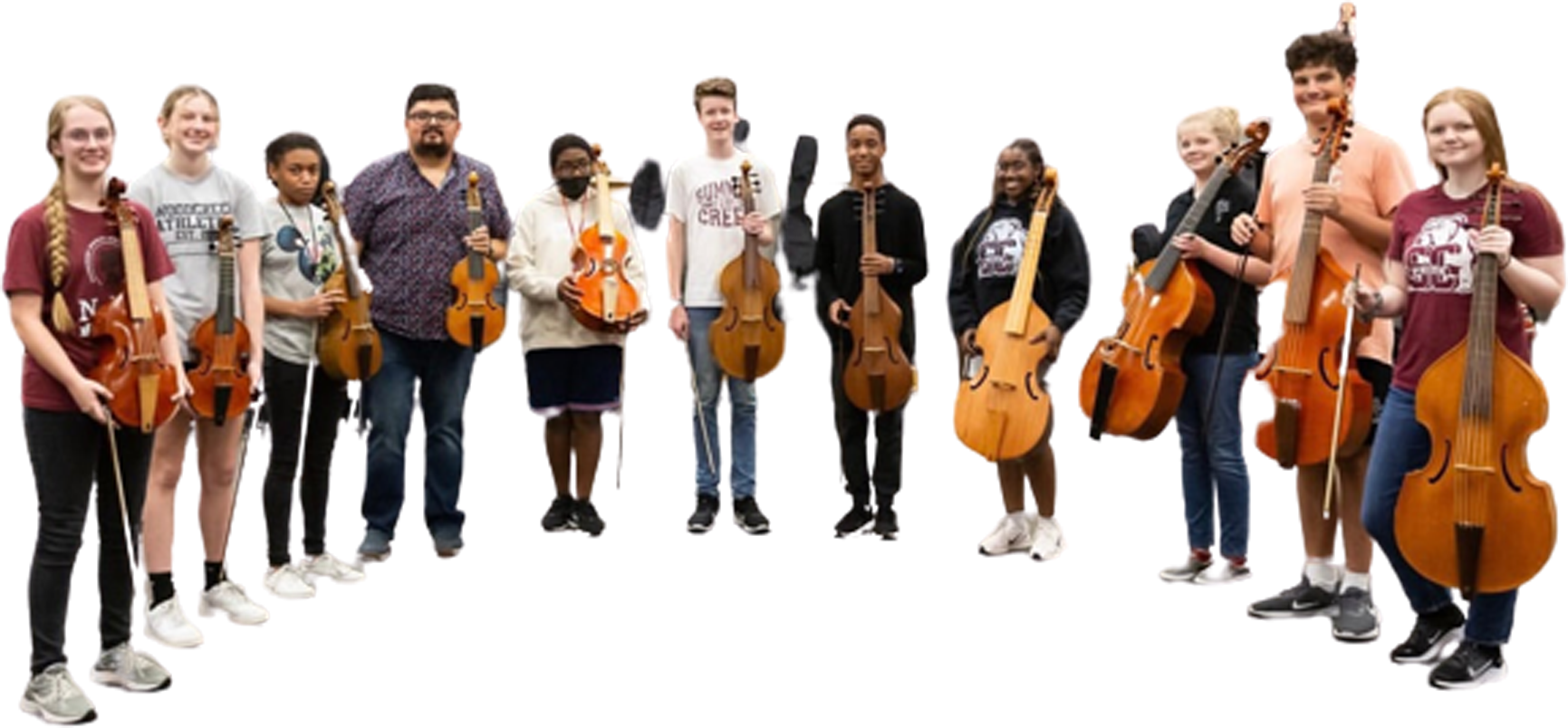 Led by Pedro Funes-Wittington, Viols of the Creek is a viola da gamba ensemble made up of students from Woodcreek Middle School and Summer Creek High School in the Humble ISD. They are the only ensemble of this kind that exists in the state of Texas and the largest of only a few groups nationwide. In 2022 they were honored to be the first viol ensemble to be invited to perform at the Texas Music Educators Convention! 

They are equally thrilled to be invited to perform at the prestigious, bi-annual, Boston Early Music Festival in June 2023. It is a unique and life-changing opportunity to have such a young, eager ensemble of students perform and experience music by some of the leading early-music artists of our day.

Viols of the Creek will rehearse with our Houston Classical Guitar Festival Orchestra during the week and play music by Telemann and Vivaldi plus others when they open the concert on Saturday, June 17th.
violshouston.com
— Core Faculty —
Jay Kacherski – Artistic Director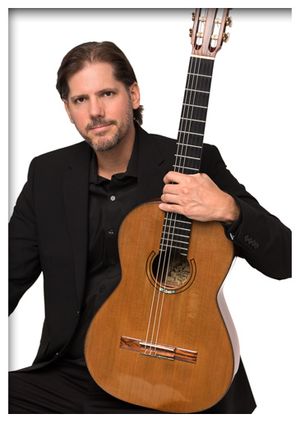 "Virtuosismo" and "technical dominance" are the words used by the press to describe American guitarist, Jay Kacherski. A native of New York, Kacherski has performed around the world as a soloist and member of the Grammy-nominated Texas Guitar Quartet. He has appeared at distinguished music festivals and venues such as the Festival International de Guitarra de Taxco, Mexico, the Florida Guitar Foundation, the Brevard Music Center, Round Top, the New Orleans International Guitar Festival, the Austin Classical Guitar Society, and the International Guitar Art Festival in Shenzhen, China. He also collaborated with Grammy-winners and nominees such as the chamber choir Conspirare, Chilean flutist Viviana Guzman, the Los Angeles Guitar Quartet and renowned composer Libby Larsen.

Kacherski spent two years in Mexico as a Fulbright Scholar and member of the guitar faculty at the Escuela Nacional de Música, the music conservatory for the National University of Mexico (UNAM) researching, performing, and promoting contemporary classical guitar music of Mexico. His guide and teacher was world-renowned Mexican guitarist, Dr. Juan Carlos Laguna. Kacherski has since premiered and recorded many new works from Mexico and has created a complete catalog of Mexican guitar works with links to videos, audio, scores, and more that can be found at www.kacherskiguitar.com.

His debut solo album, Synthesis: 20th & 21st Century Guitar Music from Mexico, was the culmination of his Fulbright work. The recording, on the Frameworks Records label, has been hailed by Soundboard magazine as a "…brilliant album" and "one of the finest guitar solo recordings of recent years". His latest recording, Landscapes, with Brazilian pianist Lina Morita, also on the Frameworks Records label, is an album of new works for piano and guitar duo by award winning composers: Jefferson Todd Frazier, Olga Amelkina-Vera, Luciana Bigazzi and Maurizio Colonna among others. The duo recently commissioned a new work by the celebrated Brazilian-American composer, Clarice Asaad, that will be premiered in 2024.

Kacherski is currently on the guitar faculty at Loyola University of New Orleans, the University of New Orleans, and McNeese State University, as well as NOCCA (the New Orleans Center for Creative Arts.)

He is Artistic Director of the 6-day Houston Classical Guitar Festival & Competition and the Loyola Guitar Festival in New Orleans as well as the Director of the Francis G. Bulber Youth Orchestra Guitar Program.

Kacherski's academic studies include a Doctor of Musical Arts from the University of Texas at Austin, a Master of Music in Guitar Performance and Literature from the Eastman School of Music and undergraduate degrees from Florida Southern College where he graduated with honors. kacherskiguitar.com
Jeremy Garcia – Associate Artistic Director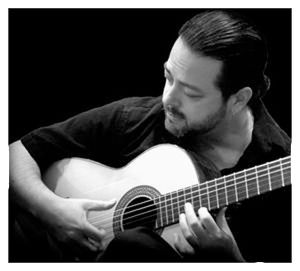 Jeremy García is a classical and flamenco guitarist, award winning composer, recording artist and educator noted for dazzling performances throughout the United States. The press has described his playing as "…masterfully executed guitar work and a relentless Spanish rhythm." (Alexander Dorian, Houstonbands.net) and "...incredible finger fire." (Molly Glentzer, Houston Chronicle).

García was chosen by the Houston Grand Opera to accompany world- renowned soprano Ana María Martinez and flamenco dancers in HGO's highly acclaimed 2021 virtual performance of Suite Española - Explorando Iberia. He is in high demand to collaborate with the top flamenco artists of the genre for his extensive training in flamenco guitar and experience in accompanying cante and baile.

A noted composer, García's piece, Zalamera Columbiana won the top prize in the Flamenco Composition category at the 2023 Septimo Concurso de Composición para Guitarra Fidelio, based in Madrid, Spain. Composers representing Spain, Columbia, France and the USA competed for this high honor.

García's original work, Suite Andaluz, debuted with the Helena Symphony in Montana where he also performed Joaquín Rodrigo's El Concierto de Aranjuez in 2017.   He has performed as soloist with the Brazosport Symphony and the Grace Symphony Orchestra.

His new recording, Nuevo Dia, will be released on the Frameworks Records label in 2023. Other albums include García y Reyna's Baile del Sol and Café Khytaro's Distancia.

García is Associate Artistic Director of the 6-day Houston Classical Guitar Festival & Competition. He is often invited as a guest artist to numerous festivals where, in addition to concerts, he gives master classes, presents workshops on technique and composition, and conducts guitar ensembles.

García and Irma Paloma co-founded Solero Flamenco, Houston's premier flamenco performance company. He is featured guitarist and they tour nationally in Candlelight Concerts by Fever. García and Paloma also co-founded and directed the Houston Spanish and Flamenco Festival (2011-2016) with funding from Texas Humanities and the National Endowment for the Arts.

As an educator, García served for 20 years as Director of Guitar Studies at San Jacinto College where he also conducted an award-winning ensemble. He teaches private lessons in both classical and flamenco guitar in the U. S. and abroad.

García earned a Bachelor of Music in Classical Guitar Performance from Texas A&M University–Corpus Christi and Master of Music from Southern Methodist University in Dallas. (jeremygarcia.net)
Eddie Healy – Education Director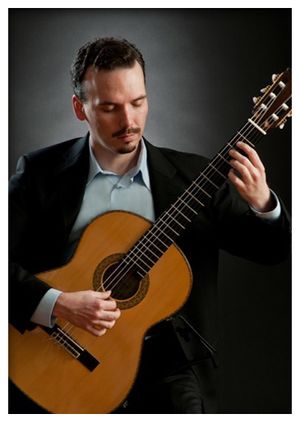 Eddie Healy serves on the Board of Gulf Coast Guitar Association as Education Director of the Houston Classical Guitar Festival & Competition. A prolific composer and concert guitarist, Healy has performed in Spain, Mexico, and the United States. In Mexico he was featured at the 19th Annual International Guitar Festival of Morelia, the 4th Festival Internacional de Guitarra Ramón Noble, and annually in Spain at the ChamberArt Madrid Festival. He and his duet partner, Dr. Brandi Estwick, serve as faculty for the festival.
His original compositions have been performed by many artists throughout the world and can be heard on his CD, Direction. He has composed the theme to a series of podcasts produced by The University of Texas at Dallas titled "A Conversation With…", the theme for the Arts-Based Learning for Business video series, scores for several video games, commercials, and the alma mater for Rogers Middle School in Prosper, Texas. In 2012 Healy released a CD consisting exclusively of his compositions titled, Direction. James Scott of minor7th.com said that the recording "…is a triumph, offering the listener accessible compositions matched by immaculate performances." He published the sheet music for several of the compositions from Direction with Joachim-Trekel of Hamburg, Germany in 2010 and has eleven publications with Les Productions d'OZ to date.
In addition to his significant output as a composer Eddie has also done a great deal of arranging. He has arranged many pieces for voice and guitar, voice and guitar ensemble, and two voices and guitar ensemble. Most of them have been premiered by Healy and Dr. Estwick.
Healy is a faculty member at Dallas College and teaches at the Gray School of Music. He directs the Brookhaven-Allegro Guitar Orchestra, a community guitar ensemble in Dallas. Healy is the Assistant Director of the Texas International Guitar Competition & Festival as well as that festival's youth competition.
He received a Bachelor's in classical guitar performance at The University of North Texas and completed his Master of Music degree from Southern Methodist University. (www.eddiehealy.com)
Andrea Ricci Cannon – Outreach Director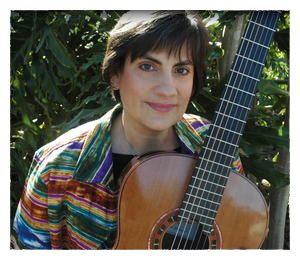 Andrea Cannon is a performer proficient in classical and jazz guitar. An alumna of Berklee College of Music, she studied Jazz Guitar Performance and also received an Outstanding Alumni Service Award. Post-Collegiate studies include Applied Performance in Classical Guitar with Robert Guthrie of Southern Methodist University.
Cannon directs Guitar Arts Pre-Collegiate Studio in Houston and is a jazz consultant to Spring Texas School District. She formerly directed applied guitar studies at Lone Star College-North Harris County. Her students have received awards for classical performance in competitions through Music Teachers National Association, Eastfield College, University of Texas-Dallas, the Brownsville Guitar Ensemble Festival, Houston Young Artists Concerts and the Guitar Foundation of America Ensemble Showcase. Jazz students have been selected to Region Jazz Ensemble and showcased twice at Midwest Band and Orchestra Clinic.
She travels internationally as a clinician and performer in Europe, Central and South America as well as cities throughout the USA and Canada. Cannon has been published in the American Suzuki Journal, Soundboard Magazine and American Music Teacher. She is certified through the Music Teachers National Association and is a Registered Teacher Trainer with the Suzuki Association.
The arts advocacy group Alarte of Guatemala City, Guatemala has created a scholarship in her name. The first recipient of the 'Beca Andrea Cannon' is enjoying the benefits of a new guitar as well as expert Suzuki instruction.
As Outreach Director of the Board of Directors of Houston Classical Guitar Festival & Competition, Cannon is responsible for augmenting guitar programs in the public schools and for sending our guitarists to perform in retirement communities and hospitals. (andreacannon.com)
Georgina Marielle Ramos Avalos – Teaching Assistant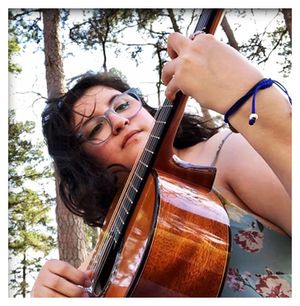 Georgina is a Teaching Assistant for the Beginner/Intermediate Education Program. She is a section leader in the Guitar Orchestra and helps beginner and intermediate students in theory class, gives private lessons and adjudicates the Middle School and High School Competitions.
She is pursuing her Masters degree in Higher Education Administration at Louisiana State University while working as Graduate Residence Coordinator.
Georgina graduated from UT-Tyler with a degree in Instrumental Music Education. Studying under Dr. Dan Kyzer, she formed the Classical Guitar Guild, a student-led club with the mission to help spread classical guitar across the East Texas region. She also performed at the 20th Annual Texas Guitar Competition along with her school quartet.
Earlier, she studied music and guitar education under Prof. Eddie Healy at Eastfield College. Before her family moved to Dallas, Georgina studied at Houston Community College with guitarist Marc Garvin.
Georgina began playing classical guitar in Tenth Grade in the famed guitar program at Bellaire High School along with 340 students in 40-minute periods every day. She studied under gifted guitar educators Edward Grigassy and Mark Moore. Georgina played in this school's Guitar Honors Program and in the All-City Secondary School Guitar Orchestra. She also attended UIL State Competition three years in a row, twice achieving a spot at State where she earned silver and gold medals for her solo and ensembles. An excellent student, Georgina's essay, "How Guitar Saved My Life" was presented at Austin Classical Guitar's teaching conference.  Georgina loves working with young adults. She developed her leadership skills as secretary for Bellaire's Guitar Club, as well as a section leader for the Bellaire Guitar Honors Ensemble. She has also helped yearly with the Summer Guitar Conservatory held at Pershing Middle School both as a coordinator and as a volunteer and she has volunteered and helped beginning students at the Houston Classical Guitar Festival and Competition since 2018.