•Classes    •Concerts    •Competition
 
HCGF 2021 is a 3-day virtual festival and competition. 
Master Classes, Theory, Technique, Performance Tips, Private Lessons and more.
It's about the students!
The Houston Classical Guitar Festival is held every year in June and provides learning activities for guitarists of all ages and abilities, including adults who play for their own pleasure. There is plenty of time for individual attention and the opportunity to create new friendships. Our participants have come from Canada, Mexico and South America and from over 14 states in the USA. As the festival will be virtual in 2021, we expect to attract participants from all over the world.
Join us in  2021, won't you?
Classes
Among the festival offerings are workshops in theory, composition, sight-reading and technique. We have presented lectures on flamenco history and style, performance preparation, practice skills, music therapy and nail care. An exhibition by a private collector's rare guitars is always popular. Guest artists whom we invite to teach and perform are among the most acclaimed classical guitar artists in the world today. During the festival, they are available for private lessons along with our core faculty.
See the Festival Schedule
Concerts
Our 2021 concerts will be live streamed. One or more will be broadcast from the Sanctuary of St. Philip Presbyterian Church. The acoustics are superb for all classical guitar performances – solo or ensemble. Some performances will include other instruments, but we always feature the guitar.
---
2021 Artists & Guest Faculty
Gabriel Santiago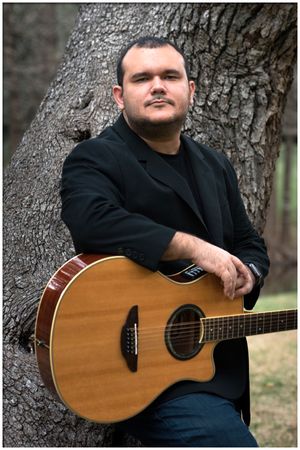 "Brazilian-born, 2010 ASCAP Young Jazz Composer Award Winner Gabriel Santiago is a Composer/Arranger/ Acoustic and Electric Guitar Player with 10 albums (including CDs and DVDs) released.
Called by JazzTimes Magazine "a young master at both the acoustic and electric guitars" and his compositions defined as "stunners", Santiago holds a Doctoral Degree in Music Composition from the University of Texas at Austin, where he won the 2013 Outstanding Dissertation Award and the 2010 Eleanor A. Stribling Award for Excellence in Jazz Studies.
His solid background also features studies with jazz masters Pat Metheny, Adam Rogers and Maria Schneider. Santiago has collaborated with a wide variety of artists including Esperanza Spalding, Chris Potter, Stefon Harris, John Clayton, Terence Blanchard, Janek Gwizdala, Carmen Bradford, André Mehmari, Romero Lubambo, Odair Assad, Gilson Peranzzetta and Recording Engineer Master Rupert Neve, being invited to be the first artist to record with Neve's first ever line of microphones.
Gabriel has been composing music for a wide variety of ensembles (ranging from Symphony Orchestra to Chamber ensembles, Big band to Jazz Combos), styles and medias including Film, TV, and Internet. His music is fresh and carries all of his influences that range from Brazilian Music to Jazz and Classical Music."
René Izquierdo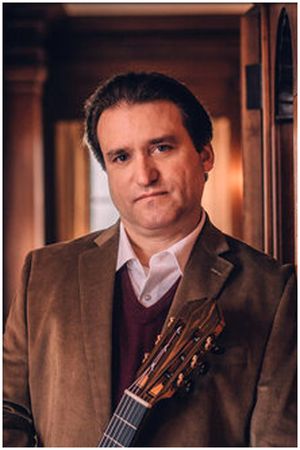 Cuban-born René Izquierdo is a unique artist and passionate educator whose career has been dedicated to inspiring individuals and connecting communities. Whether passionately performing on stage, devotedly mentoring his students, fundraising, or leading community outreach, René's multi-faceted approach endeavors to continue creating experiences that enrich people's lives and add beauty to our world.
Through his "unforgettable versatility, sensitivity and sublime musicianship" (Classical Guitar Magazine), René has firmly established himself as one of the world's classical guitar virtuosos. He is celebrated for his ability to weave an unparalleled technical command of his instrument with his gift of storytelling, accomplishing an intimate musical experience with his audience.
With over seventy engagements per year, whether as a solo performer, chamber musician, or as a guest soloist with orchestras, he has performed to critical acclaim touring extensively throughout the Americas, Europe, and Asia. He is frequently invited by renowned festivals and institutions, having played at venues such as Carnegie Hall in New York, Manaus Opera House in Brazil, and National Recital Hall in Taiwan.
Self-described as a lifelong learner and explorer, his recording projects reflect his wide-ranging interests. Through his discography, René seeks to expand the guitar repertoire frequently performing new arrangements, lesser-known music of the 20th century as well as world premieres of concertos and new compositions.
As an educator, René is passionate about engaging the mind and the heart. Through his teachings all around the world, he shares his belief that the greatest musicians not only have the technical mastery to communicate effectively but also are deeply curious, and equally adept at analytical and emotional modes of thought.
(reneizquierdoguitar.com)


Jay Kacherski & Lina Morita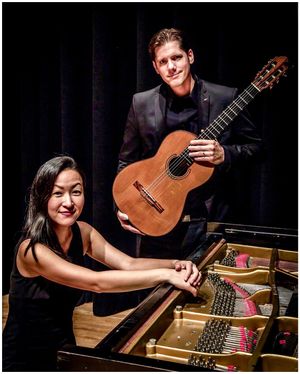 Jay Kacherski: Classical guitarist and educator Jay Kacherski met his wife, pianist Lina Morita, at the Eastman School of Music when he was earning his Master of Music degree and she was working on her Doctor of Music Arts. He went on to earn his DMA at University of Texas-Austin studying with Adam Holzman. As a Fulbright Scholar at the Escuela Nacional de Música, he researched, performed and promoted contemporary classical guitar music of Mexico.  Kacherski is on the guitar faculty at Loyola University, the University of New Orleans, and McNeese State University, as well as NOCCA, the New Orleans Center for Creative Arts. He has given solo performances and master classes throughout the United States and Mexico. As a member of the Texas Guitar Quartet, he has performed and given master classes at the Brevard Music Center, and at various universities and concert series throughout the United States and abroad including a six-city tour of China. Kacherski and Morita often perform together and will soon be releasing their new CD, Landscapes that will include original compositions by Olga Amelkina-Vera, Frank Wallace and J. Todd Frazier among others.
Lina Morita: Brazilian pianist Lina Morita made her Carnegie Hall debut in 2013. Her international career has taken her throughout the U.S., Brazil, Mexico, France, and the Czech Republic. Most recently, she has been invited to present solo recitals at Salão Leopoldo Miguez in Rio de Janeiro, Brazil; Mexico City at the Museo Mural Diego Rivera and at La Escuela de Musica "Vida y Movimiento" del Centro Cultural Ollin Yoliztli. Other venues in which she has performed include the Music Center at Strathmore in Maryland, Atlas Performing Arts Center in Washington DC, and prestigious concert series at the National City Christian Church, the Church of the Epiphany in Washington DC, the Vienna Presbyterian Church in Virginia, and the Bertramka House in Prague.
As a performer and pedagogue, Lina Morita has performed recitals and taught master classes at colleges and universities throughout the United States and has collaborated with renowned musicians such as flutists Susan Milan, Ransom Wilson, Ian Clarke, Jim Walker, clarinetist Mark Nuccio, and cellist Dennis Parker. Her solo and collaborative performances have been featured on Radio MEC FM in Brazil and WRKF 89.3FM in Baton Rouge, Louisiana. Her recording The Songs of Keith Gates with soprano Carol Lines was released on Centaur Records in 2012. As a concerto soloist, Morita performed Beethoven Concerto No.4, Chopin F Minor Concerto, Gershwin's Rhapsody in Blue, Mozart's "Jeunehomme" Concerto with the Ars Nova Chamber Orchestra in Washington D.C., the Washington Sinfonietta and the Lake Charles Symphony.
Lina Morita received the Doctor of Musical Arts degree in Piano Performance and Literature from the Eastman School of Music; the Master of Music degree from Rice University; and the Bachelor of Music degree from Indiana University. Her primary studies have been with True, Robert Roux, Edmund Battersby, and Michel Block. Ms. Morita is currently an Associate Professor of Piano at McNeese State University in Louisiana.
 
J. Todd Frazier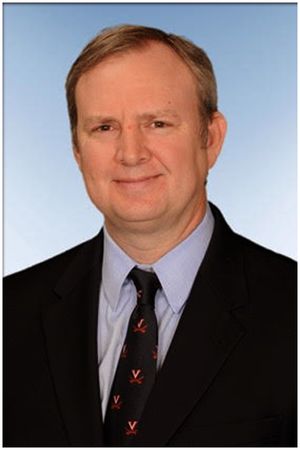 Todd Frazier is a composer and director of Houston Methodist's Center for Performing Arts Medicine (CPAM). CPAM is recipient of Americans for the Arts 2017 BCA 10 Award, recognizing the best businesses partnering with the arts in America and the 2019 Hamilton Award from the National Organization for Arts in Health, recognizing the best use of the arts in employee engagement. He is Immediate Past President of the National Organization for Arts in Health and Founder of American Festival for the Arts and Houston Arts Partners. He has spent 25+ years forging and supporting research, education and accessibility collaborations between the education, medicine, and arts and culture communities in America. He received his training from The Eastman and Juilliard Schools and his love for history inspires his works, including We Hold These Truths, premiered at the Kennedy Center with soprano Renee Fleming and University of Virginia Suite, premiered on the University lawn in celebration of its 200th anniversary. In 2016 he was awarded the Luminary Award from the Eastman School "recognizing individuals who have given extraordinary service to music and the arts at the community and national levels" and on the Juilliard School's 100th anniversary in 2006, was recognized as one of 100 distinguished alumni and profiled in the Juilliard Journal's "A Quiet Revolution: Juilliard Alumni and The Transformation of Education in America Through the Arts."
— Core Faculty —
Jay Kacherski – Artistic Director
"Virtuosismo" and "technical dominance" are the words used by the press to describe American guitarist, Jay Kacherski.  A native of New York, Kacherski has given solo performances and master classes throughout the United States and Mexico at music venues such as the Festival Internacional de Guitarra del Conservatorio Nacional de Musica, Mexico City; the New Orleans International Guitar Festival, the Ollin Yoliztli Center for the Arts in Mexico City; and the Concert Artist Series at the Atlas Performing Arts Center in Washington D.C. As a member of the Texas Guitar Quartet, he has given performances and master classes at the Brevard Music Center, the Texas Guitar Workshop, the Florida Guitar Foundation in Miami, and at various universities and concert series throughout the United States and abroad including a six city tour of China.
In 2007, Jay Kacherski was a member of the guitar faculty at the Escuela Nacional de Música, the music conservatory for the National University of Mexico (the Universidad Nacional Autonoma de México, UNAM). In 2008, he returned to Mexico as a Fulbright Scholar researching, performing, and promoting contemporary classical guitar music of Mexico. His guide and teacher for his Fulbright work was the world-renowned Mexican guitarist Juan Carlos Laguna. Since then, he has been premiering many new Mexican guitar works (both solo and chamber) in the United States and has created the first ever complete catalog of Mexican guitar works on the internet with links to videos, audio, scores, and more.  It is called the MGMC—the Mexican Guitar Music Catalog, and is available at the website www.kacherskiguitar.com.
Jay Kacherski is on the guitar faculty at Loyola University, the University of New Orleans, and McNeese State University, as well as NOCCA, the New Orleans Center for Creative Arts. He is an Associate Editor for Soundboard Magazine, the director of the Francis G. Bulber Youth Orchestra Guitar Program, a reviewer for the American String Teacher Journal, and Artistic Director of the "Classical Minds" International Guitar Festival in Houston, Texas.
Kacherski completed his Doctor of Musical Arts degree in Classical Guitar Performance from the University of Texas at Austin with professor Adam Holzman. Prior to that, he earned a Master's Degree in Guitar Performance and Literature from the Eastman School of Music where he studied with Dr. Nicholas Goluses. He completed his undergraduate studies with Pepe Romero protégé Dr. Mark Switzer and Eddie Lugo at Florida Southern College where he graduated with honors. Jay has also been a performer in master classes with classical guitar icons Manuel Barrueco, Sharon Isbin, Kazuhito Yamashita, Eliot Fisk, and the Los Angeles Guitar Quartet among others.
Jeremy Garcia – Associate Artistic Director
Jeremy García is a classically trained guitarist and noted composer who successfully transitioned to flamenco. As Associate Artistic Director of the Houston Classical Guitar Festival, he works with the Artistic Director and Education Director in the planning of each festival, including selection of guest artists and festival programming. At the festival he has conducted many workshops in composition and flamenco technique. He performs often as a soloist and with Solero Flamenco for festival and preview concerts.
García and singer Irma LaPaloma cofounded the renowned Solero Flamenco, Houston's premier flamenco performance company.  Together and with many locally and internationally recognized artists, they have wowed audiences throughout the United States.
García and LaPaloma were recently honored to participate in a project for Houston Grand Opera, Suite Española: Explorando Ibéria, created by HGO Artistic Advisor Ana María Martínez, one of the greatest sopranos of our time. The concert celebrates the music of Spain, including the art form known as zarzuela, or Spanish musical theater, by featuring a collage of selections from the repertoire's most beautiful pieces. García, guitarist for the production, accompanied Martinez and played his arrangement of Asturias accompanied by flamenco dancer Manuel Gutierrez Cabello. LaPaloma was choreographer for the production.
In addition to many solo guitar pieces, García also is known for his composition, "Suite Andaluz," which evokes the influences of Andalusian folklore in three movements. Composed and arranged for full orchestra with flamenco song, guitar and dance, "Suite Andaluz" was recently performed by Solero Flamenco and the Helena Symphony Orchestra in Montana, as well as by the Brazosport Symphony and Grace Symphony Orchestra in Texas. "Concierto Nuevo Flamenco" is another original concerto he co-composed for two guitars and orchestra. As a soloist, García performed Joaquin Rodrigo's "Concierto de Aranjuez" with the Helena Symphony (2017), Fort Bend Symphony (2006) and again with the Brazosport Symphony (2007 and 2016). His recordings of original music include Baile del Sol and Distancia.
García earned a Bachelor's degree in Classical Guitar Performance from Texas A&M University - Corpus Christi and a Masters degree from Southern Methodist University in Dallas. As Professor of Music, García founded the guitar program at San Jacinto College that he directed for 20 years. He has an active performance schedule as soloist and with Solero Flamenco, and he is working on new compositions and other innovative projects. (jeremygarcia.net)
Eddie Healy – Education Director
Eddie Healy serves on the Board of Gulf Coast Guitar Association as Education Director of the Houston Classical Guitar Festival & Competition. A prolific composer and concert guitarist, Healy has performed in Spain, Mexico, and the United States. In Mexico he was featured at the 19th Annual International Guitar Festival of Morelia, the 4th Festival Internacional de Guitarra Ramón Noble, and in Spain at the annual 2014 and 2016 ChamberArt Madrid Festival. He and his duet partner, Dr. Brandi Estwick, perform routinely and serve as faculty for the annual ChamberArt Madrid Festival.
His original compositions have been performed by many artists throughout the world and can be heard on his CD, Direction. He has composed the theme to a series of podcasts produced by UTD titled "A Conversation With…", scores for several video games, and the alma mater for Rogers Middle School in Prosper, Texas. In 2012 Healy released a CD consisting exclusively of his compositions titled, Direction. James Scott of minor7th.com said that the recording "…is a triumph, offering the listener accessible compositions matched by immaculate performances." He published the sheet music for several of the compositions from Direction with Joachim-Trekel of Hamburg, Germany in 2010 and has nine publications with Les Productions d'OZ to date. Eddie is a member of ASCAP.
Healy is the Coordinator of Guitar and Music Theory Studies at the Eastfield campus of Dallas College in Mesquite, TX and teaches at the Gray School of Music. He directs the Brookhaven-Allegro Guitar Orchestra, a community guitar ensemble in Dallas. Healy is the Assistant Director of the Texas International Guitar Competition & Festival as well as that festival's youth competition.
He received a Bachelor's in classical guitar performance at The University of North Texas and completed his Master of Music degree from Southern Methodist University. (www.eddiehealy.com)
Andrea Ricci Cannon – Outreach Director
Andrea Cannon is a performer proficient in classical and jazz guitar. An alumna of Berklee College of Music, she studied Jazz Guitar Performance and also received an Outstanding Alumni Service Award. Post-Collegiate studies include Applied Performance in Classical Guitar with Robert Guthrie of Southern Methodist University.
Cannon directs Guitar Arts Pre-Collegiate Studio in Houston and is a jazz consultant to Spring Texas School District. She formerly directed applied guitar studies at Lone Star College-North Harris County. Her students have received awards for classical performance in competitions through Music Teachers National Association, Eastfield College, University of Texas-Dallas, the Brownsville Guitar Ensemble Festival, Houston Young Artists Concerts and the Guitar Foundation of America Ensemble Showcase. Jazz students have been selected to Region Jazz Ensemble and showcased twice at Midwest Band and Orchestra Clinic.
She travels internationally as a clinician and performer in Europe, Central and South America as well as cities throughout the USA and Canada. Cannon has been published in the American Suzuki Journal, Soundboard Magazine and American Music Teacher. She is certified through the Music Teachers National Association and is a Registered Teacher Trainer with the Suzuki Association.
The arts advocacy group Alarte of Guatemala City, Guatemala has created a scholarship in her name. The first recipient of the 'Beca Andrea Cannon' is enjoying the benefits of a new guitar as well as expert Suzuki instruction.
As Outreach Director of the Board of Directors of Houston Classical Guitar Festival & Competition, Cannon is responsible for augmenting guitar programs in the public schools and for sending our guitarists to perform in retirement communities and hospitals. (andreacannon.com)
Clara McLain – Communications Director
Clara McLain serves as Communications Director and as faculty for the Houston Classical Guitar Festival and Competition, teaching guitar technique to beginning and intermediate students and advertising the Festival and other performances.
She was a featured guest artist and teacher at the Summer Guitar Conservatory, a project of Guitar Initiative, a non-profit organization dedicated to providing free guitar education opportunities for students throughout Houston.  McLain formerly was faculty member at the "Classical Minds" Guitar Festival and Competition when it was in Houston.
McLain attended Brookhaven College, studying with Rodger Bennett, where she performed the Vivaldi Guitar Concerto No. 1 with the Brookhaven College String Ensemble under the direction of Dr. Matson Topper, and where she also received the Alice Jones Berding Award in Music. Clara then transferred to Southern Methodist University, receiving the Honor Transfer, Veritas, and Artistic Scholarships, and where, under the tutelage of Robert Guthrie, she earned her Bachelor of Music in Classical Guitar Performance.  Pre-college, She studied with the acclaimed guitarist and composer David Brandon at Texas Tech University in Lubbock; and privately with Robert Guthrie, Professor of Guitar at Southern Methodist University's renowned Meadows School of the Arts.
McLain performed in masterclasses taught by many of the worlds's most famous classical guitarists: Ana Vidovic, David Russell, Manuel Barrueco, Adam Holzman, Matteo Mela and Lorenzo Micheli (Solo Duo), Rene Izquierdo, Edel Muñoz, Matt Palmer, and Gohar Vardanyan.
In competitions, she was a Finalist in the Professional Division at the 2018 Mountainview Guitar Festival and Competition in Dallas.  Earlier, she placed in the High School Division of many competitions including: the 2013 University of Texas Dallas Guitar Festival and Competition, the 2013 Classical Minds Guitar Festival and Competition in Houston, the 2013 Indiana University International Guitar Festival and Competition in Bloomington and the 2011 West Texas Guitar Festival and Competition in Odessa.
McLain currently performs and teaches in the Houston and Galveston areas.
Competition
See Competition RulesCompetitors have been most impressed with the performance space at St. Philip Presbyterian Church. The acoustics in this 5-story space are enhanced by hard surfaces that are perfect for classical guitar.  Many of Houston's most prestigious music ensembles perform here in the Music At St. Philip program.
There are 5 levels of competition:
        •Artist Division
        •Small Ensemble Division
        •Early College Division (Includes 2-Year college students and Fresh/Soph of 4-year colleges)
        •High School Division
        •Middle School Division
 See the Competition Rules
Consider competing this year!